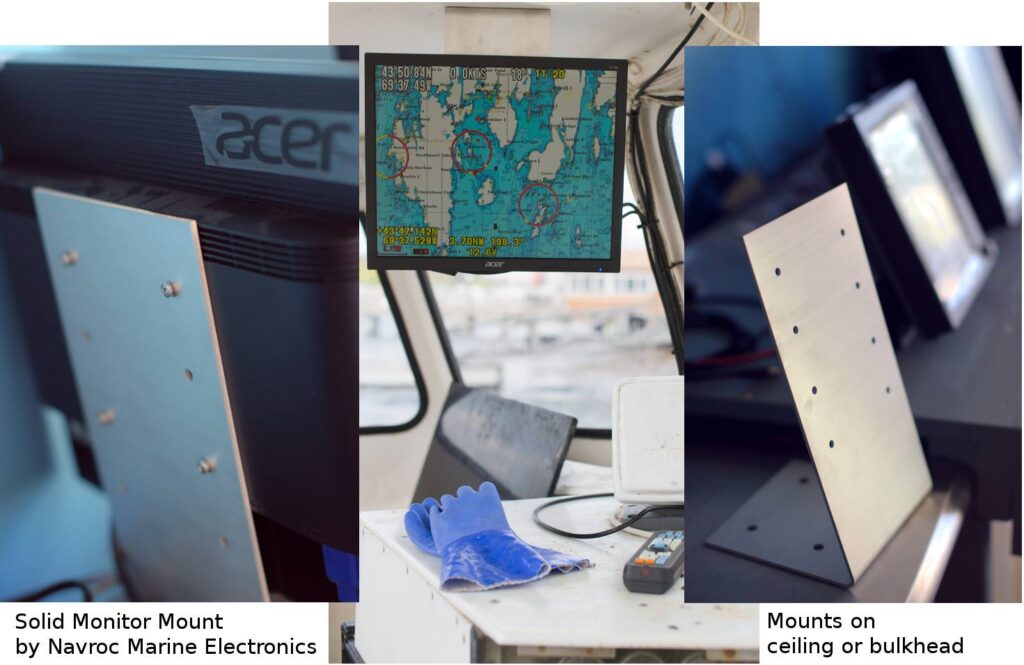 One piece solid aluminum VESA mount for monitors. These are made with one piece of aluminum bent and drilled for optimum viewing angle for overhead or bulkhead mounting of monitors. On the bulkhead, the mount makes the monitor lower for better visibility and more stable than it's factory plastic stand. Overhead, the mount brings the monitor close to the ceiling for better visibility and is more stable than adjustable mounts. Includes stainless steel metric machine screws and washers for attaching the monitor.
$50 : 75mm VESA bracket (for small monitors)
$60 : 100 & 75 mm VESA bracket (for most monitors)
DC Powered Monitors: We have a $60 wide input DC to 12vdc regulator+15′ cord to provide a steady and reliable 12v to business monitors meant to plug into 12v power bricks.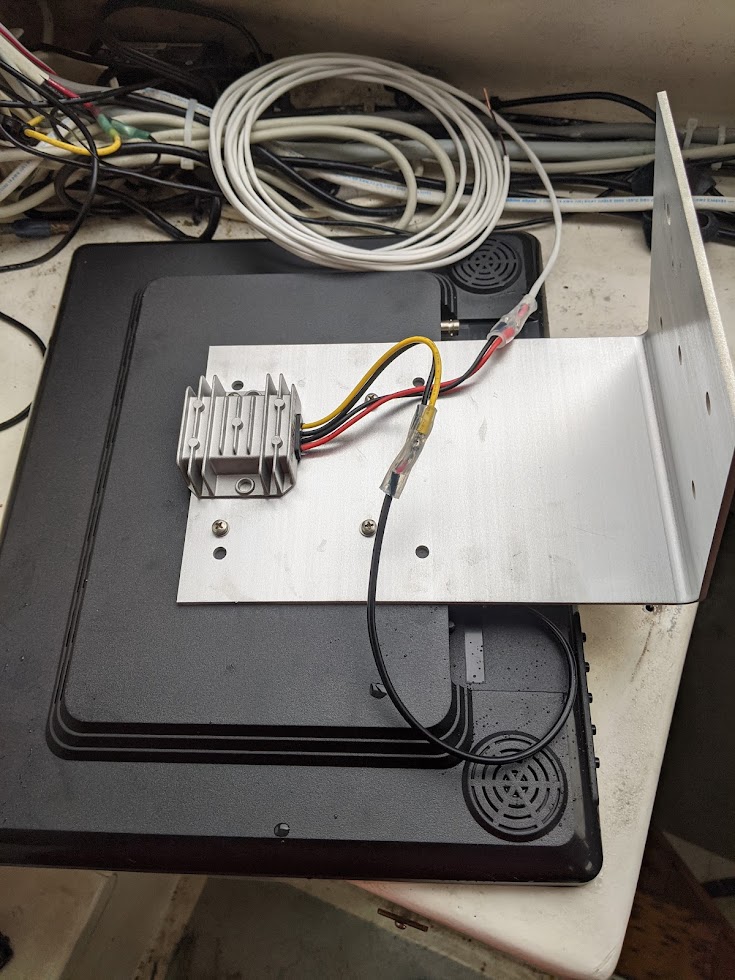 Canvas & Clear covers for marine electronics. A local crafting professional makes for us in her spare time rugged covers to protect marine electronics and monitors for open wheelhouse use. These are typically for Hondex, monitors, and some Furuno equipment. $60-75 : typical price range for a cover

Markpad: Rugged and simple controller for making marks, tracks, and centering the boat with computer software. We can also customize the buttons to be different if needed. Waterproof rating. $299 : Markpad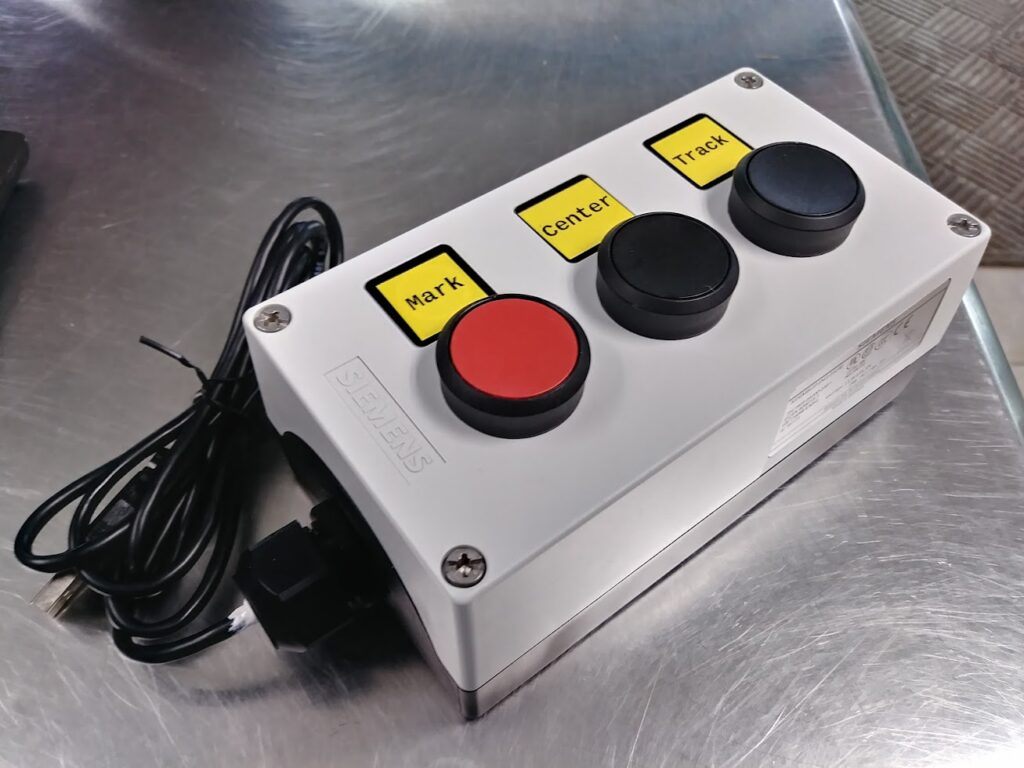 AIS Receiver. Dual channel AIS receiver includes a Hondex NMEA connector and a USB cable to connect to a computer. Can be powered by USB or the Hondex NMEA0183 plug. Just add a VHF antenna and you can be receiving AIS information to your plotter or computer.
$200 : AIS receiver and cables
Our showroom in Rockland Maine has an excellent selection of cables you need for marine electronics as well. We keep a variety of NMEA2000 cables, networks, and parts. We also have a great selection of ethernet cables and switches, USB cables and extensions, Video (HDMI/VGA/DVI) cables of various lengths, and commonly used power and data cables for Hondex, Furuno, Si-tex.