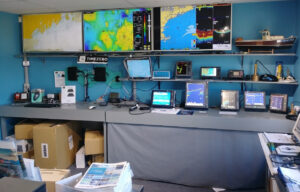 Navroc is located in Rockland Maine.
Our business is helping retail and wholesale customers with marine electronics, computers, and software for commercial use.
We uniquely combine decades of experience in the trades of marine electronics, lobster fishing, Internet services, and local IT support and services.
We sell our computers and popular brands of marine electronics retail at 156 New County Road, Rockland Maine. Hours are M-F 8-5pm. We can be scheduled to work on boats and also work with skilled third party installers and technicians.
Navroc computers and accessories are also available through various marine electronics local service companies.